A stray dog crashed this couple's wedding in Sao Paulo, Brazil and the newlyweds' reaction will warm your heart…
The Dodo spoke to Marília and Matheus from Brazil whose wedding was crashed by a cute puppy who the couple later named "Snoop." While some people would be upset about a stray dog they've never seen before interrupting their big day, this couple's reaction is heartwarming.
Marilia and Matheus were ready to get hitched before Snoop strolled in…
They were about to start the ceremony for their big day, but they were in for a bit of a surprise first…
"As the ceremony started, to everyone's surprise, it was the dog who came in when the bridal chorus began to play," Marília told The Dodo.
The couple's reaction to the cute dog is priceless:
"It was a very pleasant surprise for me, because I love animals," she said. "I liked it very much."
Marilia spoke to The Dodo about the amazing thing that happened next…
"The dog entered and laid down to sleep on my veil," Marília said.
After the wedding Matheus and Marilia decided they wanted to adopt the dog, but they couldn't find him for over a week…
"We decided to adopt him because he is a street dog," Marília said. "It took us a long time to find him again, but yesterday, we were contacted and told his whereabouts."
Thankfully they found Snoop, brought him home, and made him apart of their family:
Snoop loves his new home:
"He came home, and I showered him," Marília said. "He played a lot, ate, drank water. He is very happy and slept super good the first night."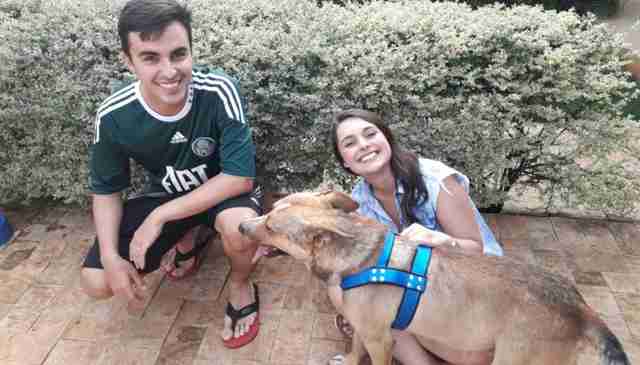 Marilia seems pretty happy with her newfound pup too: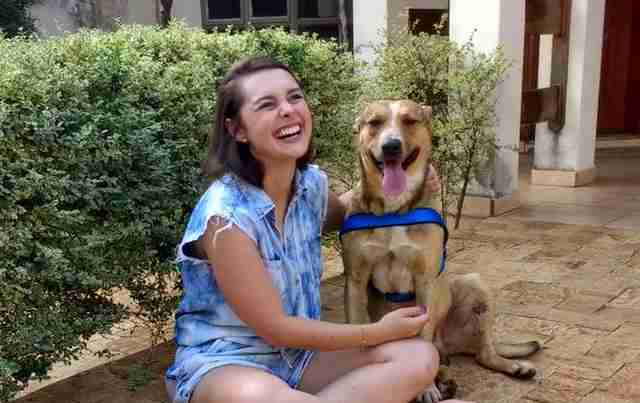 Not to mention the exceptionally beautiful wedding they had:
Sources:
The Dodo
Images via Facebook
Images via Felipe Paludetto