Experience David 'Avocado' Wolfe LIVE at one of the following events: 
August 11, 2017 David Wolfe Intimate & Interactive in Medford, Ontario, Canada: www.wolfebarn.ca
Saturday, October 7, 2017: The Best You Ever Full Day MasterClass Event in Birmingham, England: https://www.eventbrite.co.uk/e/the-best-ever-you-birmingham-full-day-masterclass-with-david-wolfe-tickets-35259421880?ref=elink
GET THE BEST OF DAVID AVOCADO WOLFE!
Receive David's Newsletter, Free E-Course, BestEver From Facebook & Blog, Recipes, Health & Lifestyle Strategies, AND The Latest News!
Sunday, October 15, 2017 The Best You Ever Full Day MasterClass Event in London, England: www.davidwolfeday.co.uk
April 6-8, 2018: The Longevity Now Conference at the Anaheim Hilton in Orange County, CA. Stay tuned for links and more details.
April 26-May 6, 2018 David Wolfe Adventures in Peru: http://www.davidwolfeadventures.com/peru-details.html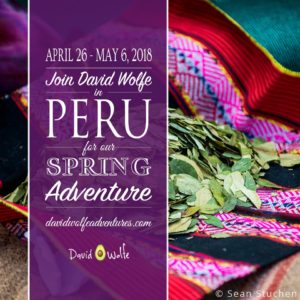 Check back soon for more LIVE David 'Avocado' Wolfe Experiences!
SaveSave